Tomasko & Associates Represents Quality Sign Manufactures




For over 75 years, Matthews Paint has been a leading manufacturer of acrylic polyurethane sign paint for the architectural signage industry. Matthews Paint is formulated from the start to satisfy the extreme demands of architectural, commercial and outdoor applications Matthews offer full lines of primers, topcoats and clear coats in three innovative sign paint lines: Conventional MAP, Low SVOC MAP, and Ultra Low VOC MAP. At 0.42 lbs/gal, our new Ultra Low VOC sign paint exceeds even the most stringent environmental regulations while providing you with the durability and color selection that you have come to know from Matthews Paint. Mixing Station available allowing you to match over 70,000 custom colors.

---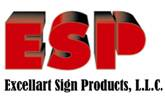 Excellart Sign Products is a national supplier of standard and custom aluminum extrusions. With over 50 years of experience, ESP continues to provide the best quality, value and service to our customers.
Excellart extrusions are offered in full lengths or pre-cut knockdown kits with depths from 4" - 20", in mill or bronze finish and are available through a network of sign supply distributors around the country. If you need extrusions, ESP knows your sign frame needs.

---

BITRO offers top quality lighting & display solutions with an emphasis on LED illumination products and digital signage solutions. Explore BITRO and experience a whole new world of innovative visual solutions to meet your every lighting and display need! From Channel Letters to Sign Cabinets to P.O.P Displays BITRO is the only choice.

---

Developed for the sign industry, Design Board is a rigid, closed cell, high density polyurethane (HDU) board. HDU is completely waterproof and impervious to solvents, making it suitable for indoor and outdoor applications. Temperature variations, precipitation and insects have little or no effect o this state-of-the-art material. For all of your routed, carved, and sandblasted sign needs select Design Board from Jasper Plastics.

---

Unique solutions for LED installations. LVC Connectors provides through-wall connectors and in-line connectors
for safe, UL recognized applications.
---

Multipanel UK manufacture and supply an increasing range of Alupanel® aluminium composite panels. The flagship Alupanel® sheet combines durability with flexibility, being easily fabricated, folded and formed. Available in a wide range of colours, finishes and with different cores, the Alupanel® range has also been extended into dedicated products for different markets. Digipanel is designed for flatbed printing applications where ink adhesion and high resolution finish
is required.
---

Universal Lighting Technologies is the global leader in ballasts and controls for commercial lighting applications — including LED, electronic linear fluorescent, HID, compact fluorescent solutions and more. Signa Sign Ballast are the number one choice of sign fabricators. Available in magnetic, electronic versions for all sign lighting needs. Introducing multivolt input LED Drivers.


---
Tomasko & Associates, Always A Resource
John Tomasko
Tricia Lantz