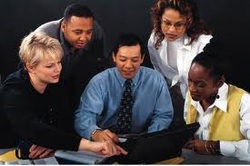 Tomasko & Associates is committed to working on every level with Sign Companies, Fabricators Distributors and Specifiers. We have over 25 years of experience in the Sign Industry.
---
Sales Representation
- We provide a high quality sales presence at multiple levels (Sign Fabricators, Distributors, and Specifiers). We consistently increase sales of existing products as well as successfully introduce new products.
Marketing
- We provide Marketing services including:
Develop New Product Introduction Strategies
Trade Show Planning
• Technical Training
• Market Intelligence
• Product Launch
• Corporate Identity
• Collaborative Visits
• Event Speaker/Presenter
• Specification Assistance
• Facility and Field Training

Establish Distribution Channels


Product Sourcing
- We provide comprehensive "product sourcing" services. We will find the best products/services/solutions to meet your needs.
Network Of Sales Reps
- By networking with other professional Sales Representatives,we provide quality sales coverage throughout North America.